Grief and the Mourning Process in Greensboro, NC
Grief encompasses the vast emotional reactions we have when we lose a loved one. There are many different emotions that can take hold, some at odds with each other yet simultaneously present. It is natural to be sad, angry, relieved, resentful, filled with regret or peace, disappointed, lonely, hurt, as well as many other emotions. The process of working through these emotions and taking action in addressing them is called mourning.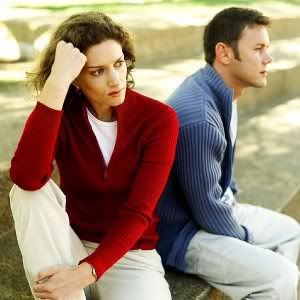 Affordable Cremation Services in Greensboro North Carolina
Any time a loved one passes away we must grapple with our loss when we prepare services along with preparations of the body that's left behind. Saying good-bye is perhaps quite possibly the most stressful step in this process. A cost effective cremation gives closure during the mourning process, but it also gives you the chance to continue to keep your loved one with you. Right after cremation, ashes are often kept in an urn, jewelry, along with other containers, as well as be spread in memorable, sentimental ways.
Cremation Urns
Cremation urns memorialize our loved ones. Many styles are available and your personal plan for final placement will determine your choice of style. Whether for burial or display, our selection of cremation merchandise meets the personalized needs of the families we serve. Visit www.OptimaCremationService.com for more details.
If You Would Like to Place an Order Please Call Us at (336) 279-1000 or Email Orders@OptimaCremationService.com
We provide Low Cost Cremation in North Carolina, including Greensboro, Charlotte, Matthews, Raleigh, Winston-Salem, Durham, Fayetteville, Cary, Wilmington, Monroe, High Point, Greenville, Asheville, Concord, Gastonia, Jacksonville, Rocky Mount, Chapel Hill, Burlington, Wilson, Huntersville, Kannapolis, Hickory, Apex, Goldsboro, Salisbury, Indian Trail, Mooresville, Wake Forest and surrounding areas.
Anywhere in the Greensboro area, the smart choice for cremation is Optima Cremation Service.


Optima Cremation Service provides caring cremation services to residents of Greensboro, Winston-Salem, Burlington, Jamestown, Kernesville and High Point North Carolina.
In my experience as the owner of Optima Cremation Service, a direct crematory located in Greensboro, North Carolina, I have been asked an array of questions ranging from common to not-so-common. With cremation on the rise, hopefully some of these frequently asked questions will provide clarity for anyone who is considering cremation for themselves or their loved ones.
What is a direct crematory?
A direct crematory is a licensed facility where a cremation takes place without a memorial service. A family will save on the expenses of purchasing a casket, embalming, hair and makeup, etc. as these funeral services are not required when you choose direct cremation.
According to a New York Times article, cremations are booming in tough times as a way to save money.
All but taboo in the United States 50 years ago, cremation is now chosen over burial in 41 percent of American deaths, up from 15 percent in 1985, according to the Cremation Association of North America. Economics is clearly one of the factors driving that change.
The percentage of bodies that are cremated has risen steadily for years, for reasons ranging from spiritual to environmental. But a recent study shows that the increase has accelerated during the downturn, and many funeral home directors say they believe the economy is leading people to look for less expensive options.